Gym resolutions start in January and usually end in March. —How do you exercise with a fun activity all year round?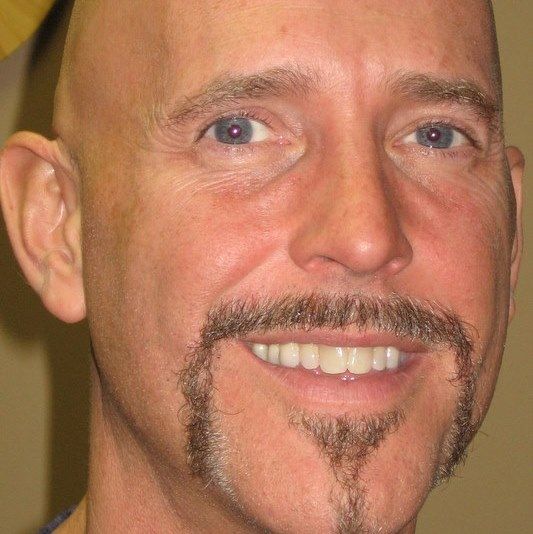 Dear friend,
My name is Joseph Hurtsellers. I'm the head teacher and owner of Ohio Martial Arts.
People come to our dojo for different reasons. Most people want practical self defense, fitness, and a more focused mind. People who are looking for lessons usually have a clearer idea of what the DON'T want than what they do. I've put together a list of some of the things that get in the way of adults getting the results they are looking for.
Maybe you can relate to some of the "don't wants" below.
You don't want a boring workout —Instead you want an engaging and structured approach.
Are you tired of running endlessly on a treadmill? Our class is fun and you get a fantastic workout —but best of all, we keep your mind engaged! You won't know how hard you are working until you start to see the pounds melting off! Our structured approach to fitness keeps you involved and having a blast!
You don't want to feel intimidated —Instead you want to feel comfortable.
Feeling intimidated about studying martial arts is the biggest obstacle most people face. But the truth is; we've made making our students feel welcome our top priority.
"Before I came in I was intimidated. I was afraid I wouldn't fit in. But everyone here is so friendly."
— John Sholtz - Maumee Ohio
You don't want to learn things that
WON'T

help you defend yourself! You DO want practical self-defense.

We are results driven. Our focus is on working with you every step of the way to teach you skills that work. You will gain the skills you need to protect yourself and those you love in the real world!
You don't want to get hurt —instead you want to learn in a safe, professional environment.
Safety is our top priority. We use the most expensive (and safest) mats in the world. We have a non competitive structured learning approach. Our classes are among the SAFEST activities you could ever do.
You don't want to compete against others. You have enough stress in your day already —our dojo is a place where you get rid of stress; not add more to your life!
We believe in "partners, never opponents." Our dojo is NOT competition centered; instead we are LEARNING centered. We stress cooperation NOT competition. We create a feeling of friendship and teamwork that makes you feel part of a community. We help you learn. and keep you safe. You will learn quickly when everyone is on the same team!
Instead of competition; we focus on what you DO care about. We focus on fitness, practical self defense, and helping you focus your mind.
You don't want to be embarrassed — instead you want to work within your bodies abilities!
Our specialty is working with students who might have some physical limitation! In the adult world; after your over 30 we know for sure you have some physical limitations. We take special pleasure in taking students who might struggle with other forms of fitness, and showing them step by step, how to succeed in our classes. We built our dojo from the ground up — not to meet the needs of the super athlete; but for the needs of the shy person who might have struggled with athletics in the past.
You don't want to be in a class with kids —instead you want to be in a class with friendly people your own age.
Kids and adults do martial arts for different reasons. Adults want to have fun; but the also want fitness and practical self defense. Adults also need the stress relief a focused mind can bring. You will NEVER be in a class with kids!
You don't want just another version of the same old GYM.
Most people know the value of a focused mind. Your mind effects every area of life —your relationships, your finances, even your health. Your mind is the most important component of daily life.
You might never have to defend yourself in a real self defense situation, but you will use the power of focus every day!
We love teaching the mental part of martial arts I've even written two books on the subject. Teaching our students how to use the power of focus might be the most special part of our dojo!
Thanks for your attention.
I've listed just a few of the things that you might be looking for. But no matter your reasons for looking into our classes, I'm 100% certain we can make your life better. People who never thought they were the "martial art type" are healthier, better looking, and feel safer than they ever have before. I see it every day.
Are you ready to start your journey?
Why don't you start by just giving us a "test drive". Just hit the "getting started" button below. I'll show you exactly what to do to try us out.
I'm honored that you took the time to visit our site. Feel free to drop in and see me anytime!
Warm regards,
P.S.
By the way, if you are curious what other people are saying about us check out my testimonial page. You'll find dozens of reviews —some of them from people just like you!
P.P.S.
Here's a fun video you might like. It's lighthearted (just like our dojo). It does a great job of showing the things most adults are trying to avoid in a dojo!
BOB'S SEARCH FOR MARTIAL ARTS — A CARTOON VIDEO